Virat Kohli is often hailed as 'King Kohli' in the cricket world. He has broken several records, reached crucial milestones in his remarkable career, and continues to dominate world cricket. He was able to achieve this through his impeccable skills, outstanding cover drives, and fierce competitiveness. Let's dig deep into Virat Kohli's stats, accomplishments, and how he went from being a prodigy to the King of modern-day cricket.
Early Life and Debut
King Kohli was born on November 5, 1988, in Delhi. He started showing interest in cricket at a very young age and later quickly became a superlative cricketer. Kohli's ability and hard work can be traced back to the start of his career. In August 2008, he played his first international match against Sri Lanka, and since then, he has been unstoppable to date.
Record-Breaking Achievements
Virat Kohli had already shattered many records and achieved remarkable milestones in the initial years of his cricket journey. He broke and set many records by being the fastest player to hit 8,000, 9,000, 10,000, 11,000, and 12000 runs, and even surpassed legends like Sachin Tendulkar and Ricky Ponting.
Kohli's desire to score higher and his passion to deliver knockouts are beyond comparison. It is his passion for cricket and his ability to shatter the highest centuries that have given him the nickname of King Kohli. Until now, he has scored 75 centuries across all three formats of cricket, which has put him in the second rank for scoring the most centuries in international cricket, only behind Sachin Tendulkar.
Virat Kohli ranks sixth in Test Cricket for most matches as captain, having led the Indian team in 68 matches, 25 of which were consecutive. Besides, Kohli's magic can also be seen in his ODI matches. He has become the fifth-highest run scorer in ODI matches with 12898 runs in his pocket. Now, with his 46 ODI centuries, he stands only 3 centuries behind Sachin Tendulkar's robust record of 49 centuries. He has also risen to the position of one of the top five fielders, having made 141 catches in ODIs.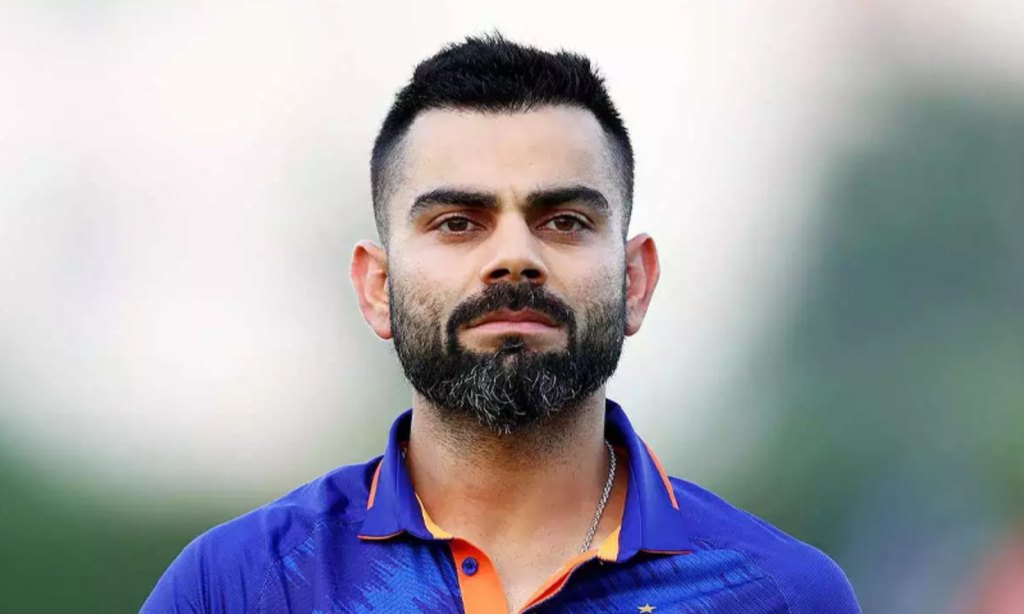 Off the Field
Virat Kohli is among the top 3 richest cricketers in the world, with a net worth of $127 million (around 1155 crore in Indian Rupees). This has placed him on the list of the top 100 most-paid athletes. Virat Kohli's net worth has a lot to do with the endorsements he does for different brands as well as his Instagram following.
This is not all. He has also made great investments in different fields. It's not a new thing for celebrated people to open restaurants. For Virat, his restaurant Nueva in New Delhi is the place to go for South American food. He also owns a football club in the Indian Super League, FC Goa. Lastly, he also has a partnership with One8 Commune, which is a fancy restaurant in Juhu, Mumbai.
Personal Life
Virat Kohli, who is 34 years old, is married to the popular Bollywood actress Anushka Sharma. In December 2017, the couple tied the knot, and their daughter, Vamika, was born in 2021. A video of Virat Kohli's wife and daughter cheering for him attracted substantial attention from the media and fans.
Conclusion
Virat Kohli's news of becoming a global cricket icon is nothing short of extraordinary. Although India had many great cricket legends, none were as determined and aspiring as Virat. He has won millions of hearts with his amazing batting skills and continues to do so. Whether it's his impressive records, charitable work, or glamorous lifestyle, fans have always admired and cherished Virat.